UX
DESIGN
3D
ANIMATION
&
RENDERING
2021
| APP /
DESIGN
CREDITS
TEA FERRARI
CLIENT
VOLST
Immersive experience of spatial soundscapes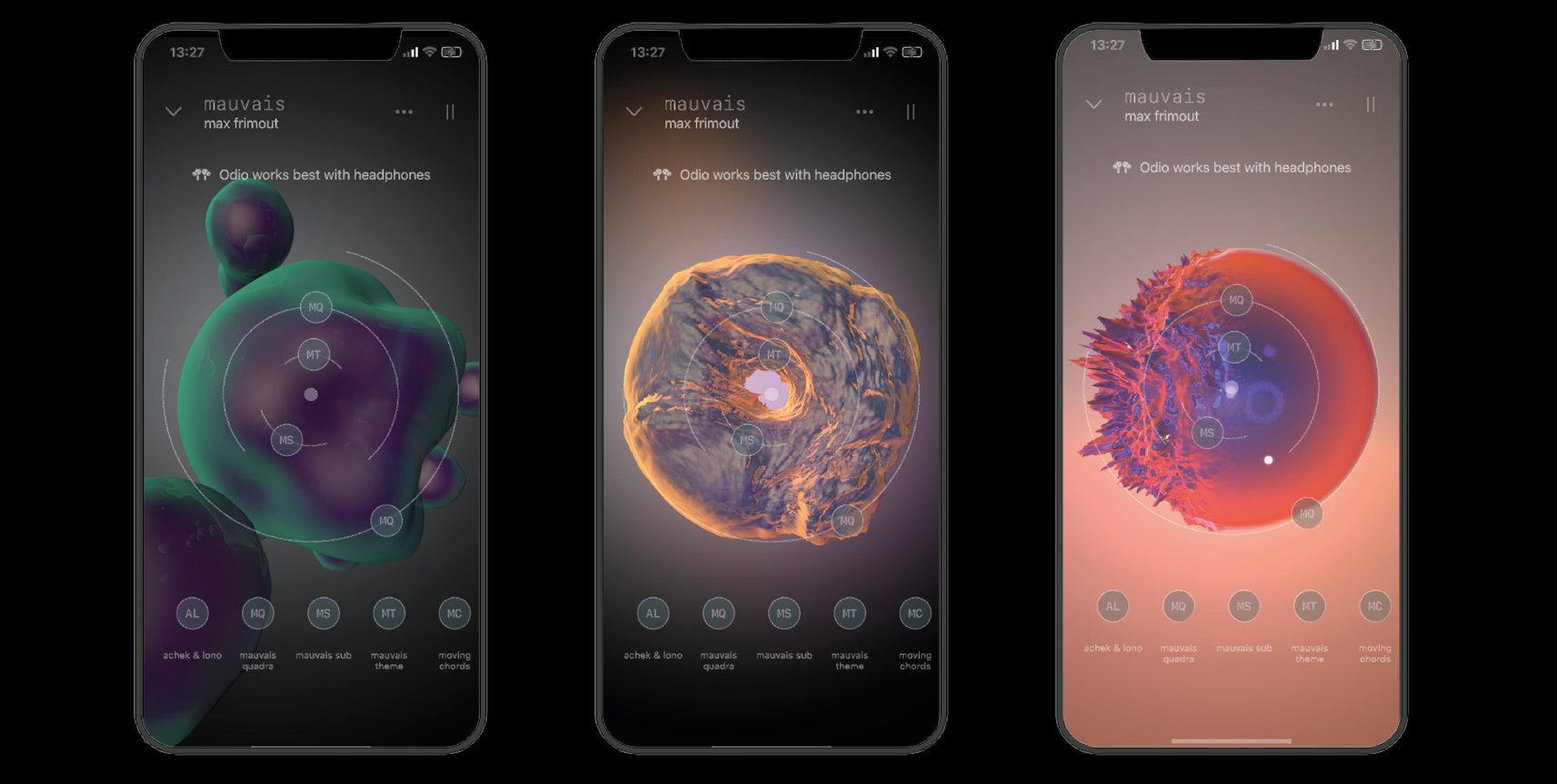 Odio offers virtual audio environments through spatial 3D soundscapes. Animated backgrounds make the experience unique.

For each soundscape a different animation matches the acoustic feel. Giving the sense of a space that almost looks tangible, but is digital.

Both the deforming shapes and the background lightening are animated:
a constantly transforming loop.



duomo by jacqnoise is another soundscape realized for the app in collaboration with the design collective Current Affairs
---